Dakota has just released the long awaited TPMS kit. We will be offering a great introductory price on these kits through April 14th.
This expansion module for Dakota Digital HDX instrument systems gives you real-time pressure readings for all four tires, displayed in your existing message center! Wireless valve stem sensors (dismount tire to install) report back to a vehicle-mounted receiver for on the fly information. Easily reprogrammable upon tire rotation or replacement, this is the finishing touch for your hot rod!
Kit is complete with 4 valve stem sensors.
This kit works right out of the box on all HDX gauge systems.
VHX and VFD systems with a Black Control box (Manufactured July 2010-current) can also use this TPMS kit but your dash and control box need to be flashed by Dakota. There is no charge for this but it MUST be sent to Dakota to be done.
Here are some images of the kit and how it displays on the HDX Gauge Systems.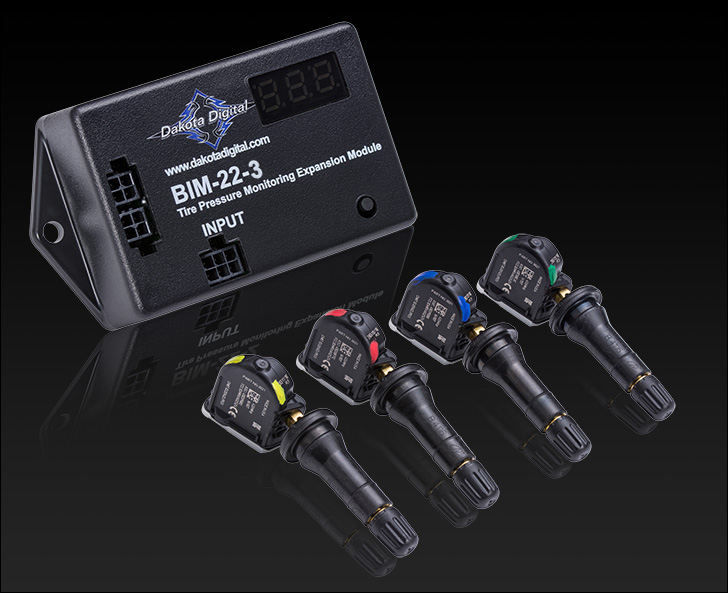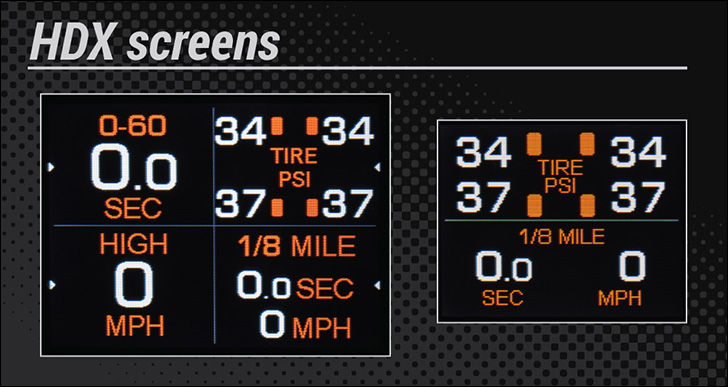 __________________
MCB Parts - Matt's Classic Bowties
Danville, CA. 94526
866-628-8746
TEXT ONLY: 925-989-9091 (Replied 8-4)
www.mcbparts.com
Email:
forums@mcbparts.com
Like us on Facebook for exclusive offers, info and chat:
www.facebook.com/mcbparts
Hours: Monday to Friday 8am - 4pm Pacific
We ALWAYS enjoy talking to our customers!
We have a full time staff to answer ALL Questions, Tech Support or Order Status Tracking!